Corporate travel is of significant value for airlines. Business travelers are more likely to fly in premium cabins, book more flexible tickets, and purchase closer to departure, all of which translate to greater returns. To ensure they have high returns, decision-makers should be mindful of these five top risks in business travel sales strategies.
1.     Do the corporate deals you offer, weaken the airline's value?
Corporate executives offer extended discounts for clients on already competitively priced rates, undermining the airline's profitability. These executives frequently lack the facts and insights needed to determine whether a specific corporate agreement with a customer genuinely helps the bottom line. 
Create a well-structured database
The ideal scenario will be to create a data-driven decision-making process based on internal and external sources. These will provide clarity for sales executives to perform their tasks accordingly. This starts with maintaining a database of various deals, corporate arrangements, and the airline's market share in comparison to its competitors. The database can be further structured by account, travel pattern, point of sale, the commercial structure offered, origin and destination, and time. Another benefit to maintaining a database is data analysis that assists executives in identifying prospective areas for growth and chances to expand the airline's market share.
2.     Do you rely too heavily on discounts?
There are major risks involved when depending heavily on discounts to increase sa. Some airlines apply the same discounts to all their customers with limited changes on parameters such as corporate account size. Additionally, discounts do not ensure brand loyalty and may lack the client/customer retention required to make a profit. Thus, when airlines offer discounts, they assume a tremendous risk when clients do not purchase the required number of tickets, which affects their bottom line.
Create custom discounts and rewards for each corporate account's travel experience
There are two major client profiles: the first is a small business client with a limited travel budget. They frequently travel on a select set of flying routes. An airline may benefit more from offering greater discounts to this type of firm as they prefer discounts over other incentives than to a huge corporate customer, particularly if the former can steer more corporate travel traffic to a less prevalent route. When offering discounts, the carrier may require these small corporate clients to purchase a certain percentage of their overall air travel budget from the carrier. This could aid the airline in tracking its customers' purchasing habits.
A huge corporation prefers premium offerings ahead of ticket pricing, in such instances, airlines can give alternative incentives such as seat upgrades, lounge access, and priority service rather than discounts and low tickets. When rescheduling is required due to delays or cancellations, service-sector organizations whose staff fly regularly to meet clients frequently favor priority service.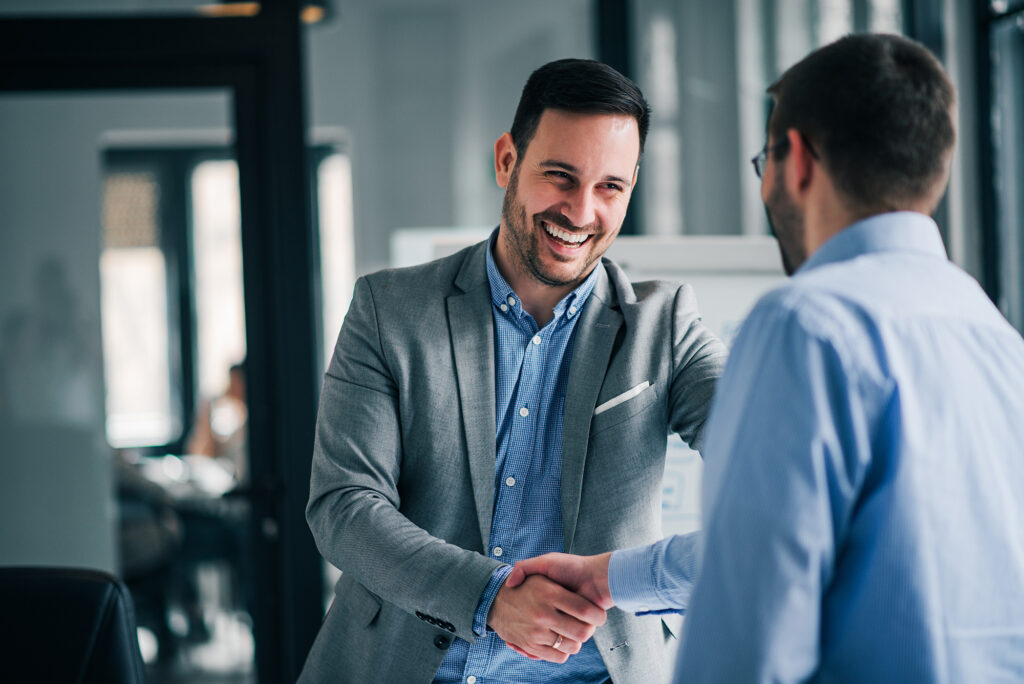 3.     Do you spend the majority of your time preparing market and customer intelligence reports?
Instead of communicating directly with clients, many sales executives spend much of their time stuck in a swamp of user-unfriendly data, struggling to extract helpful information. This is caused by insufficient investment in the airline's technology and an absence of centralized support for customer-facing sales personnel.
Create great customer relations by providing sales executives with the right tools
This process begins with a central team categorizing accounts based on the value each account delivers to the airline—ideally with the assistance of the previously described database and then sending this information to the sales personnel. Accounts can be prioritized based on predicted volume and the Quality of Service Index gap (the difference between the actual market share gained and the expected share based on network quality). The team also provides routine performance analysis to customer-facing sales professionals for their regular customer check-ins and presents them with data on the most potential prospects.
4.     Do you view corporate travel through the lens of sales only?
Sales executives are critical to corporate sales performance, but many airlines generically treat their employees. Generalists are employed, compensation is not performance-based, and incentives are poorly considered or non-existent. Training programs are not designed to develop the unique abilities required by corporate sales executives.
Consider your sales executives to be customers as well.
Smart employers recognize that employees who experience a sense of belonging and value are less inclined to leave and more involved in their company's growth.  High-performing businesses recognize the abilities that correspond with exceptional sales performance and use this knowledge to grow their sales team. They appreciate the value of a separate set of company professionals who understand their sales team's training needs and nurture the necessary competencies through unique training programs. 
5.     Are star employees looking elsewhere for better growth and career opportunities?
Sales executives play an integral role in the success of corporate travel sales. Airlines follow a generic approach when it comes to hiring staff. They hire generalists, give them non-specific training, and poor incentives, and compensations aren't performance-based. The training programs provided are not specialized. According to the recent McKinsey survey, employers reported having more low-performing employees compared to the pre-pandemic period. Top-performing sales staff should have compelling reasons to stay.
Consider treating your sales executives similar to customers
The sense of belongingness is part of Maslow's Hierarchy because it is an essence of self. Employers on the lookout for extraordinary talent understand that the staff needs to feel valued. Companies striving for success know the importance of skills the sales force requires and how it correlates to the ability to convert clients to customers. The relationship between senior leaders and junior staff is mentor-like which is why having access to specialized training and senior leaders. Compensation should be based on performance and evaluations should be done regularly to assess the employee's performance. The staff should be informed frequently about their progress and potential career opportunities within the airline.